Hearing Care Services
The professionals at Dr. Eimers Hearing Clinic are dedicated to improving their patients' hearing and overall quality of life. Your hearing challenges are unique to you, so contact us today for a personalized exam with our state-of-the-art diagnostic testing equipment. Our audiologists will evaluate your results and present you with your treatment options. To help determine what you're dealing with, we offer an abundance of difference services
Hearing Tests
Hearing Testing and Evaluations
Choosing the right hearing aid starts with a clear understanding of your unique hearing loss needs. Our advanced testing procedures accurately identify whether or not you have hearing loss and measure the type and severity.
If you are experiencing hearing loss, a professional evaluation should be performed as soon as possible. Your audiologist will ask questions about the degree of hearing loss and your overall health to determine the cause. Be sure to tell mention all of your symptoms, including tinnitus or balance issues you may be experiencing. The evaluation will be between 30-40 minutes in length.
More on Diagnostic Hearing Evaluation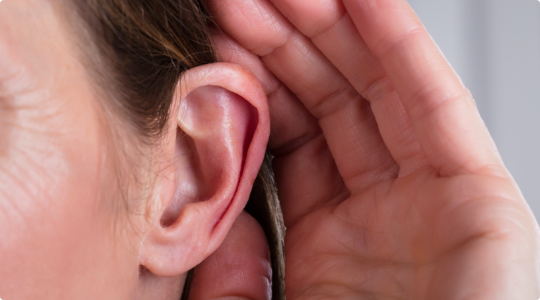 Online Hearing Test
Think You Might Have Hearing Loss?
Take our free, 5-minute online test to get a better understanding of your hearing health. It can determine if a professional screening is right for you.
Our Process
Finding the Perfect Match.
Hearing loss looks different for everyone, and as a result, there are a number of hearing aid varieties on the market. Through careful evaluations and custom fittings, we'll help you find the best device for your hearing loss needs.
Hearing Aid Services
We Service Your Devices
From hearing aid screening, selection and fittings, to ongoing maintenance and repairs – we offer a wide range of services to keep your hearing aids performing their best.
In some cases, a simple hearing aid may not be the solution for your unique situation or lifestyle. If that is the case, the professionals at Dr. Eimers Hearing Clinic are ready to discuss surgical and non-surgical hearing implants that can aid those living with profound hearing loss.
More on Cochlear Implants / Bone-Anchored Hearing Aids
If you and your audiologist decide that a hearing aid is right for you based on your test results, you will meet with a licensed professional who will show you the various styles and colors available, and help you find a solution that fits your need – and your budget. Many of today's hearing aids also use technology to enhance your experience, and you'll have the opportunity to decide what type of aid best suits your lifestyle. Depending on the style and brand you choose, your hearing professional may take custom impressions of your ears to ensure the best fit possible.
More on Evaluation for Hearing Aids
Your hearing aids are programmed based on your specific needs. At your fitting, your hearing professional might adjust your device to find the best settings for you. You will also learn about the routine maintenance to perform to keep your device working at peak efficiency.
More on Hearing Aid Fitting & Programming
Attend all of your scheduled appointments to make sure that your hearing aid is functioning appropriately and be sure to contact Dr. Eimers Hearing Clinic if you are experiencing issues with your device between visits. We ask a lot from our devices, so some wear-and-tear is to be expected Some minor repairs can be done in our office, but others may need to be made by the manufacturer. We can diagnose the issue and discuss your options for repair. Contact us if you see any visible damage or have any technical malfunctions with your hearing aid between visits.
More on Hearing Aid Repair and Maintenance